Nila est avant tout une musicienne, diplomée du conservatoire de Caen (Normandie) en guitare classique et solfège (niveau fin d'études), puis par la suite, en 2010, obtint un B.A en arts (license-ès lettre) en musique classique du Nord de l'Inde (Hindustani music) en tablas (percussions) à l'université de Calcutta Rabindra Bharati. Elle eut différents professeurs dont Nimai das de Calcutta et le célebre musicien Lachchu Maharaj de Bénarès, qu'elle reconnait comme son guru. Suite à une blessure, elle suspendit sa pratique des tablas et reprit la guitare après 8 ans de pause, à son retour en Europe en 2012, après 8 années passées en Inde. Elle découvrit grâce à un talentueux guitariste genevois, Pascal Gravante, le picking, style de jeu du bluegrass et avec sa guitare toujours accordée en open-tuning commença à composer des chansons indie-folk. Son premier album ~ Trails ~ sorti en 2018 sous le nom d'artiste de Nila Oak est en vente et en libre écoute sur son site nilamusic.ch . Elle travaille en ce moment avec ses musiciens sur un deuxième album. Des concerts sont également prévus.
En parallèle, elle continue l'apprentissage de la musique indienne et joue désormais les raagas avec la slide veena, une guitare slide « hawaienne », accompagné par son mari et le père de ses enfants, Elie Chevieux aux tablas.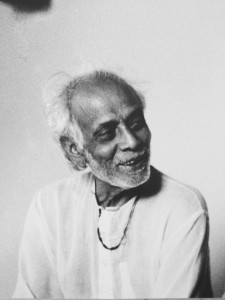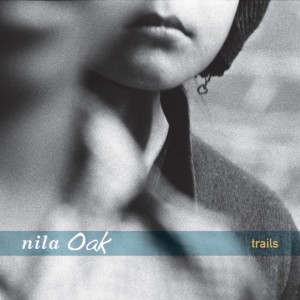 Nila is above all a musician, graduated from the conservatory of Caen (Normandy) in classical guitar and music theory (end-of-study level), and then, in 2010, obtained a B.A.honors in arts (license-ès lettre) in classical music of northern India (Hindustani music) in tablas (percussions) at the Rabindra Bharati University of Kolkata. She had various teachers including Nimai das from Calcutta and the famous musician Lachchu Maharaj of Benares, whom she recognized as her guru. Due to injury, she suspended her tabla practice and returned to the guitar after an 8-year hiatus, on her return to Europe in 2012 after 8 years spent in India. She discovered thanks to a talented Geneva guitarist, Pascal Gravante, the picking playing style of Bluegrass and with her guitar always in open-tuning began to compose couple of indie-folk songs. Her debut album ~ Trails ~ released in 2018 under the artist name Nila Oak is on sale and for free listening on her website nilamusic.ch. She is currently working with her musicians in Geneva on a second album. Concerts are also planned.
At the same time, she continues to learn Indian music and now plays the raagas with the slide veena, a « Hawaian » slide guitar, accompanied by her husband and the father of her children, Elie Chevieux, at the tablas.